What's philosopher-king Kev up to nowadays?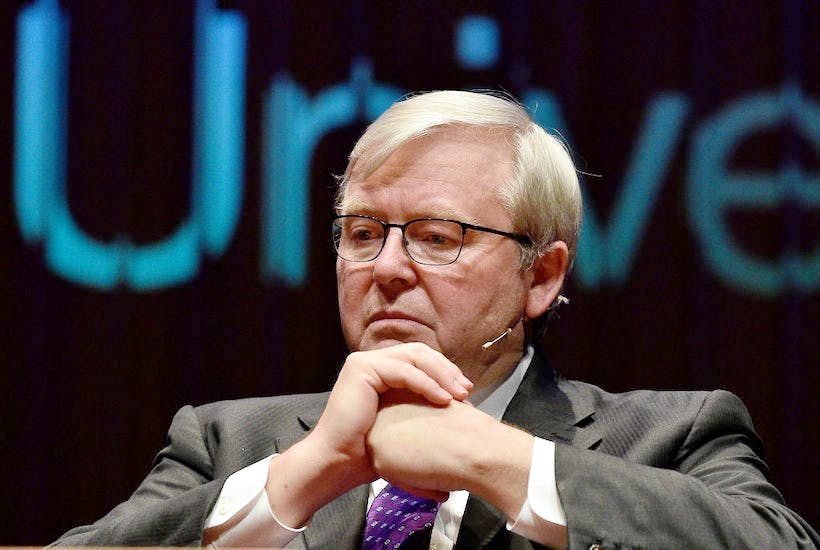 It was on this day in 2008 where that gathering of the best and brightest from across the land — yea, even Cate Blanchett from Hollywood —  Kevin Rudd's 2020 Summit in Canberra reached its glorious conclusion.
The meeting made an enormous contribution to our development as a nation, akin to a fart in a cyclone.
And what's the philosopher-king up to nowadays?
Conspiracy theorising and making anti-Rupert Murdoch memes, of course. This is just his output from yesterday.
(Bet he still has a copy of the key to the Prime Minister's suite taped to the bottom of a desk drawer, too.)